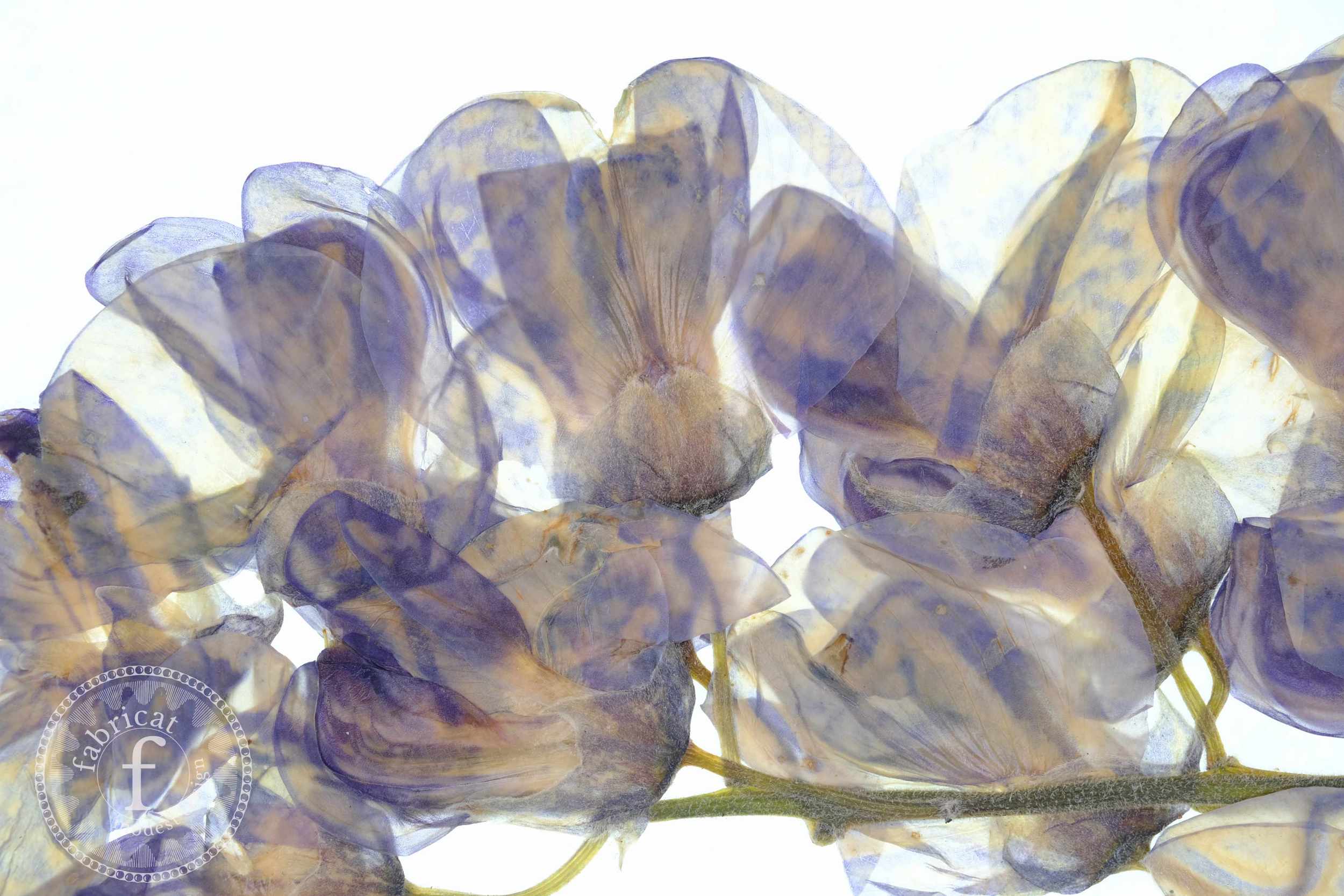 Made a choice? Go to the order page and we will get to work for you!
See the collection in real life? We are happy to receive you in our studio in Nijmegen. Make an appointment.
Or request an invitation for a digital session with one of us in Teams / FaceTime. Make an appointment.
Or ask your question directly, click the WhatsApp button. p>
The ShadowBox Clear Wisteria shows the change that a bunch of flowers of the Wisteria undergoes.
Dried with our special technique and photographed with strong backlight, the translucent image evokes a mystical atmosphere. p>
We subtly balanced the edge of the frame with this image by coloring the paper with: yellow ocher, caput mortuum violet, ivory black and indanthrene blue.
Over the entire frame a UV-resistant varnish has been applied.
This ShadowBox has a size of 22.8 cm high and 31 cm wide and 4.4 cm deep. The base has a depth of 11.2 cm.
The object will be released in a limited and numbered series of 30 pieces.<
Price: €350.00 (incl. VAT)