After the first introduction of the ShadowBoxes, we have now made quite a few developments.
We are very happy with the many enthusiastic reactions to our work during the presentations and open days!
< p>More and more people are discovering the new possibilities that a ShadowBox offers to place a work of art in front of the window and to enjoy the ever-changing way in which natural light determines the appearance of the work of art.
Every reason to continue to develop the concept of the ShadowBox, explore boundaries and, above all, stretch it.
With new work, we have gone a step deeper in grasping the wealth of color combinations hidden in the natural material to sit.
We are also allowing the dynamics of grazing light and depth to play an increasingly important role.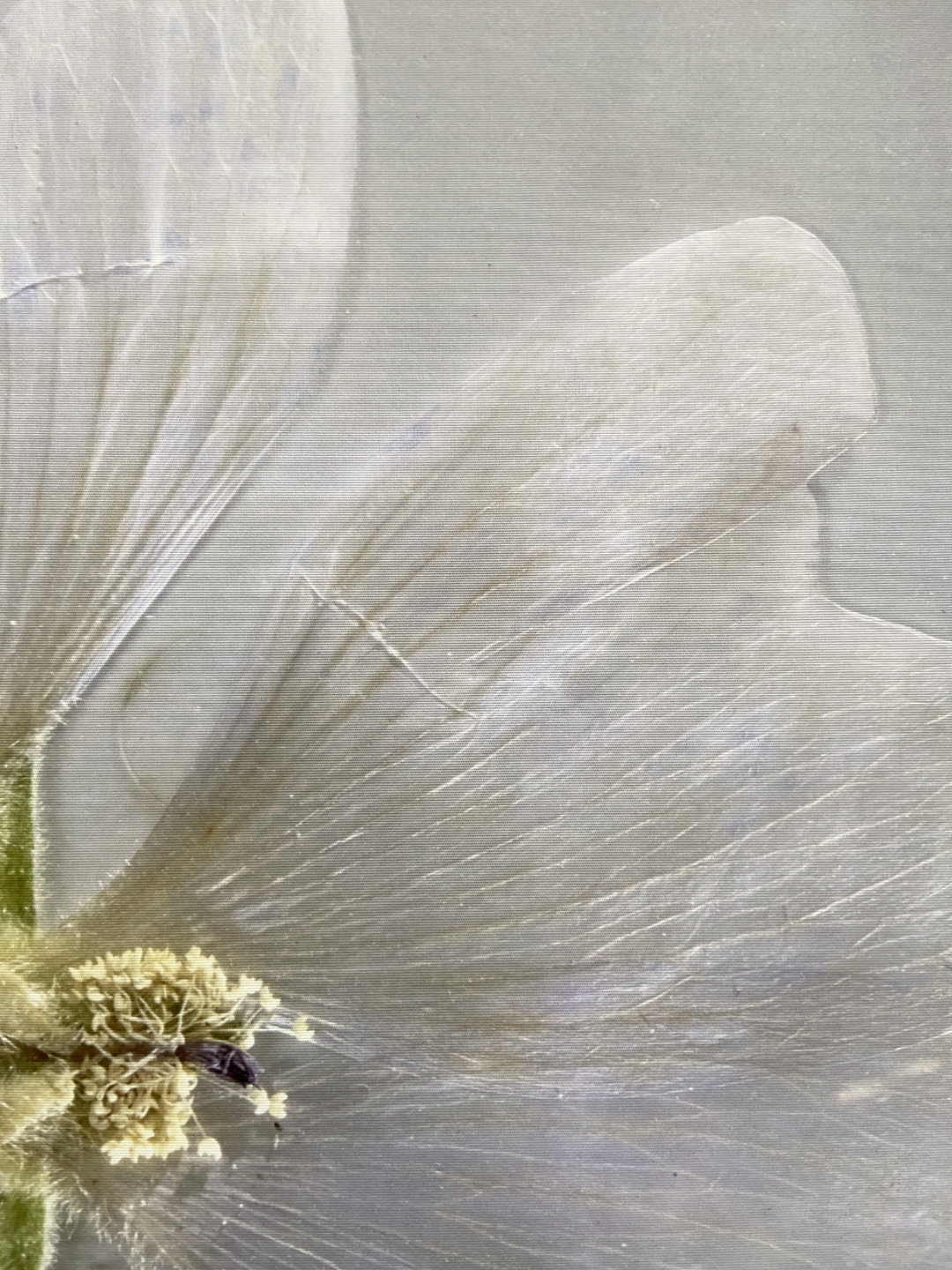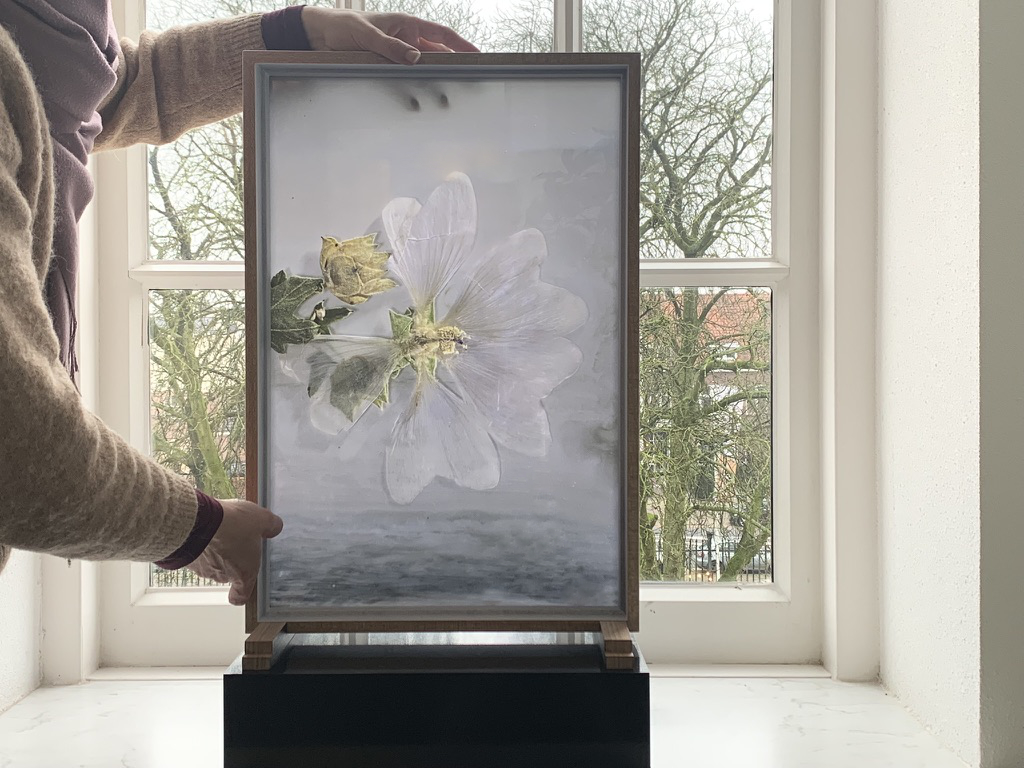 larger
We are currently working on the development of larger formats.
At first this seems simple because the technique of photography offers all possibilities for this. However, the challenge lies in making the light dynamics work properly. If the build-up of the material is too dense, then no light transmission, if it is all too thin, the image disappears.
This balancing act has been very successful and makes it possible to realize larger objects. Objects, with the same dynamic effect of the light as we have realized in the smaller versions.
A new design for the upright construction of the larger ShadowBoxes (from 90 x 60 cm) is currently under development. The intention is that we come up with an equally elegant and quiet construction, comparable to the atmosphere of the hanging construction.
and larger
Besides the preview of the new ShadowBox Tulip Traces. This object is currently being developed in an even larger format: 90 cm high and 60 cm wide.
This means that for the hanging version we are busy adapting the stylized hanging construction, which we use for all objects, so that it can bear the weight.
We are working on a new construction for the standing version, which will create an integrated standing art object that is suitable for placing in front of a large window.
More news coming soon about this special ShadowBox!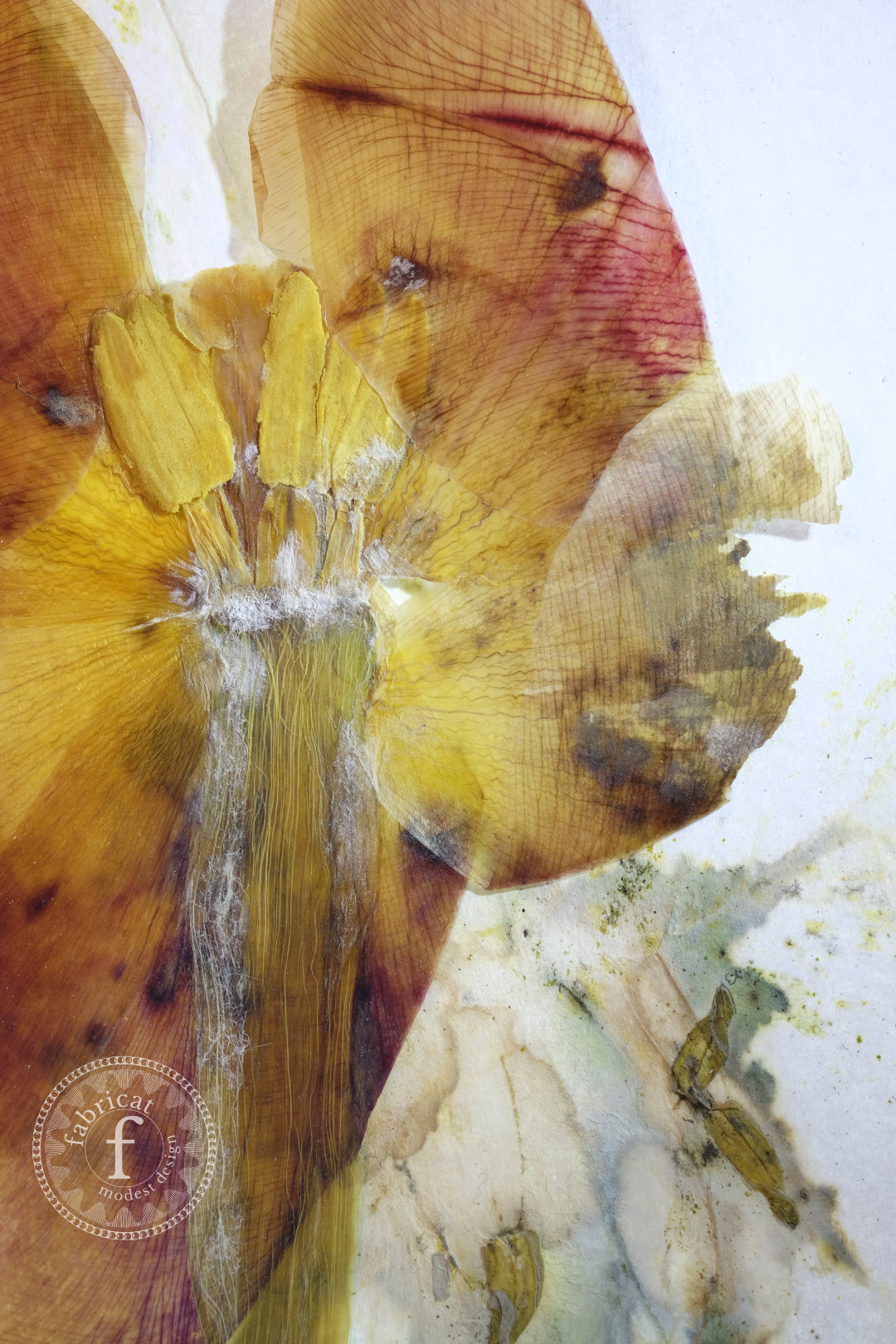 new work
The following images give an impression of some of the works we are currently working on.
The resulting ShadowBoxes are almost ready and suitable for use in to be included in the collection.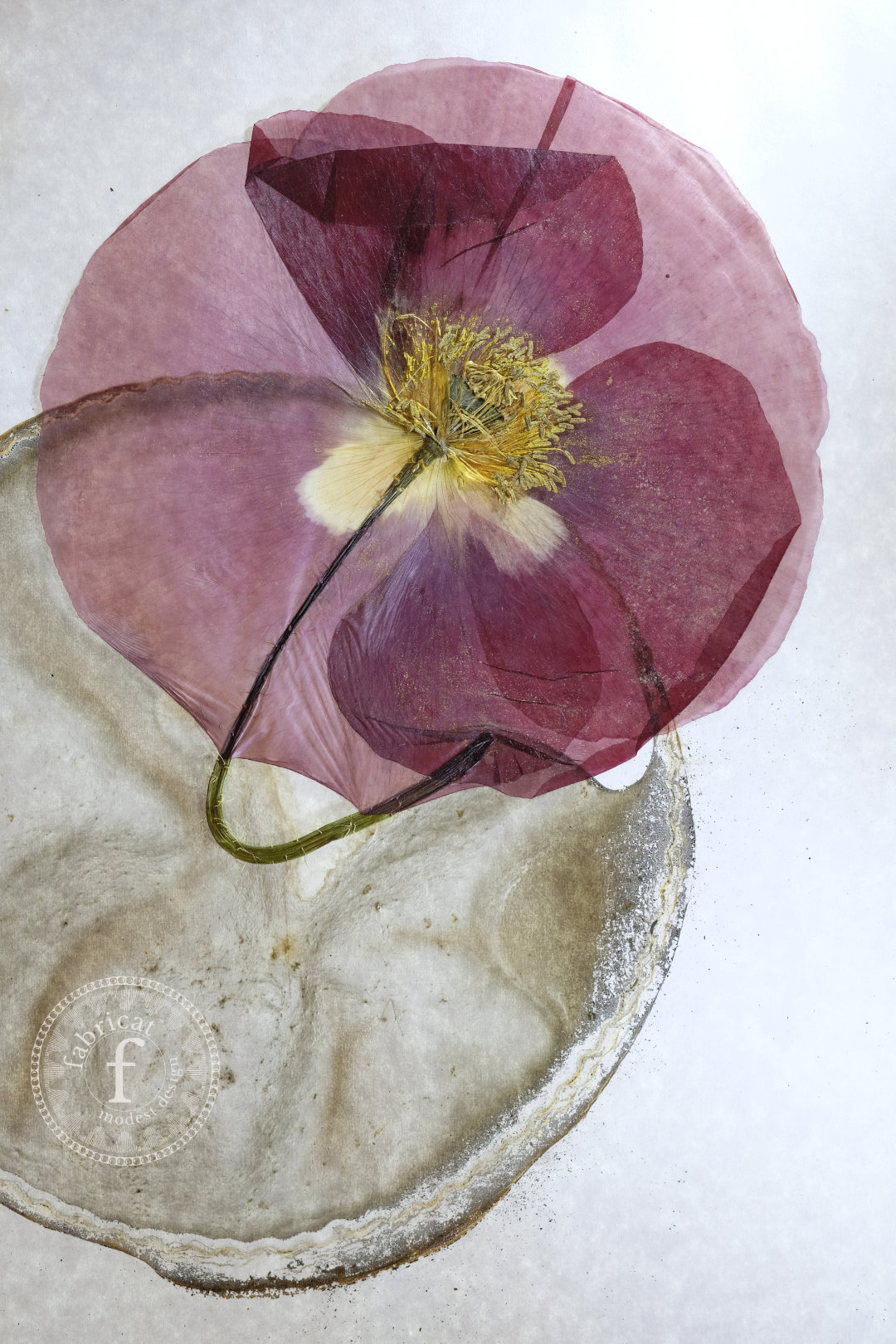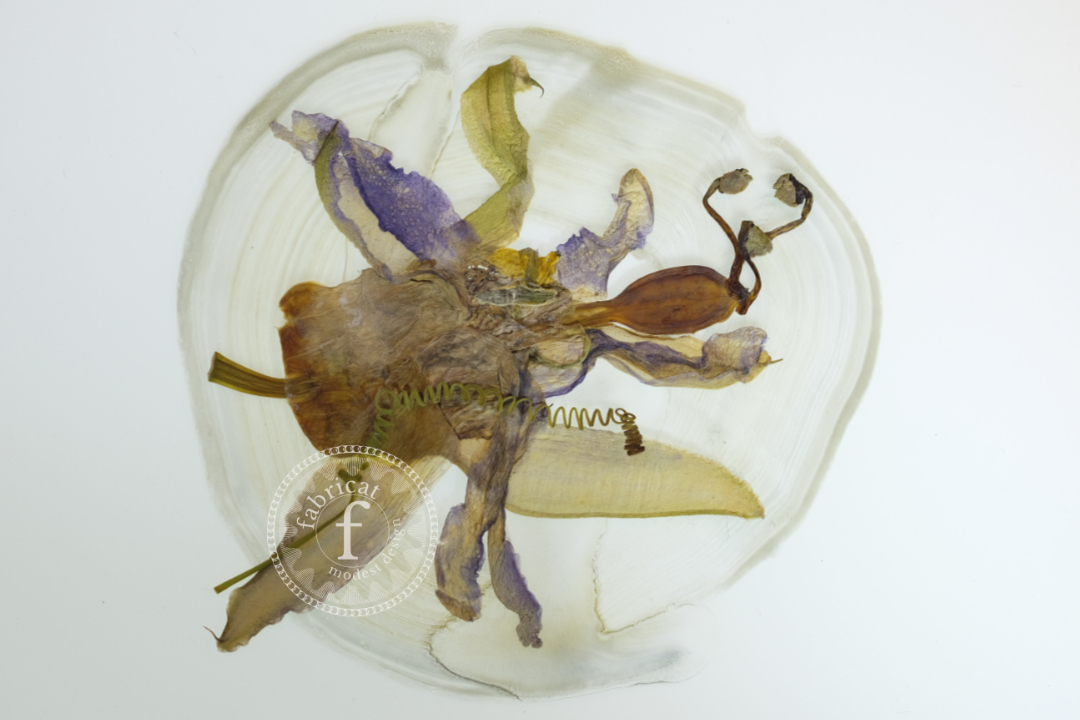 objects in museum Kranenburgh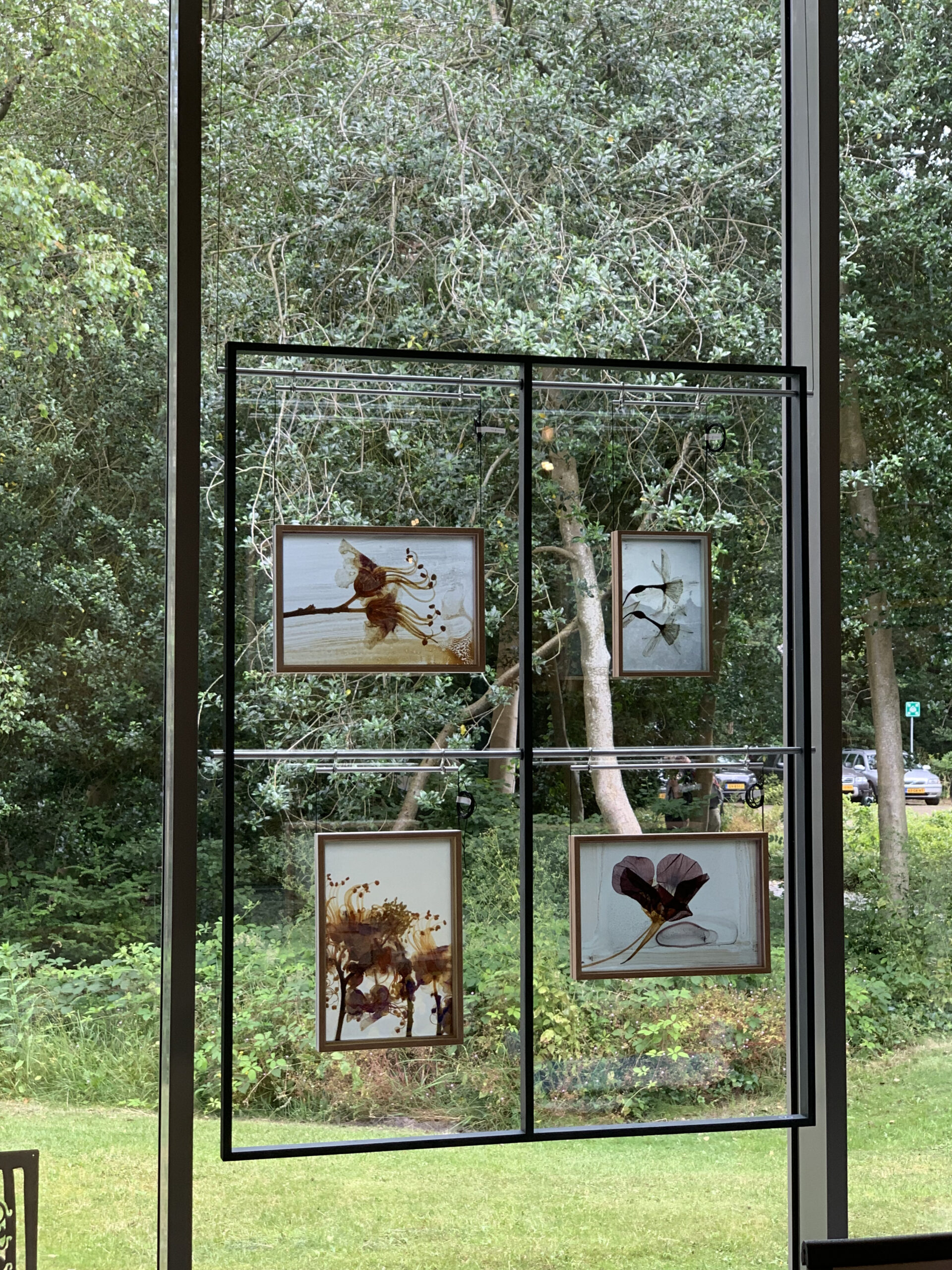 A new place where you can see the ShadowBoxes come into their own, namely in front of a window, full of light, is the monumental glass front of the Kranenburgh museum in Bergen (NH).
On this currently on display and for sale (from top to bottom and left to right): the Chesnut Blossom (close 2), the Chesnut Blossom (close 1), the Floating Daffodil and the Indian Cress.
The African Bride I (pictured right) was recently posted.